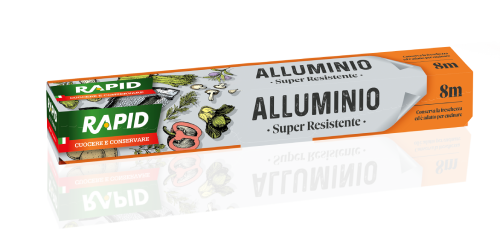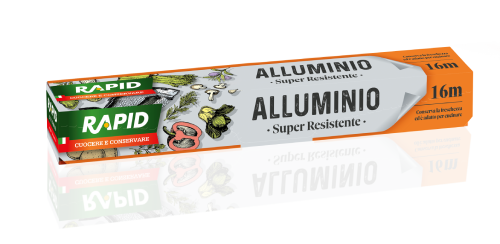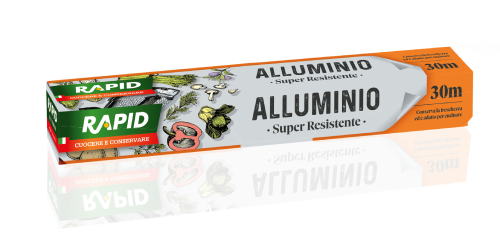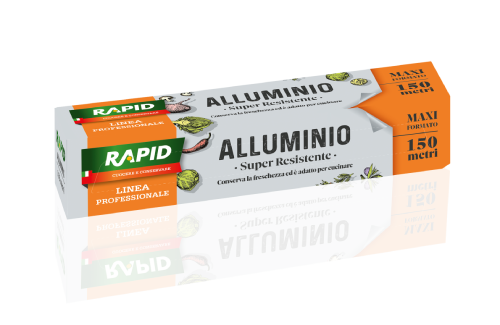 Super Strong • 150 metres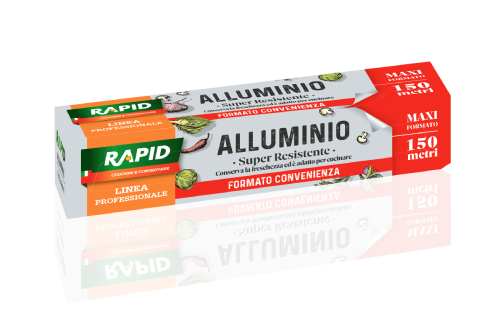 Super Strong • 150 metres

Do not use in contact with very acidic (e.g. vinegar or lemon juice) or heavily salted food. If used with other food for longer than 24 hours, please store in the fridge or freezer.
Do not use in direct contact with a naked flame or electrical components.
Only use in a microwave oven if recommended by the oven manufacturer.
Do not use to cover wet foods and foods in metal containers or serving dishes.
Do not store in a damp environment.
Keep out of the reach of children.

Rapid S.p.A. | via Commercio 4
25011 Calcinato BS Italy
tel. +39 030 9985044 | rapid@rapid.it
Rapid S.p.A. | via Commercio 4
25011 Calcinato BS Italy
tel. +39 030 9985044 | rapid@rapid.it
A sole-shareholder company
Share capital € 520.000 paid.
VAT No./Tax Code 01551070988
Società con socio unico
Capitale Sociale € 520.000 i.v.
P.iva/Cod.Fisc. 01551070988