HIGH DENSITY FREEZER BAGS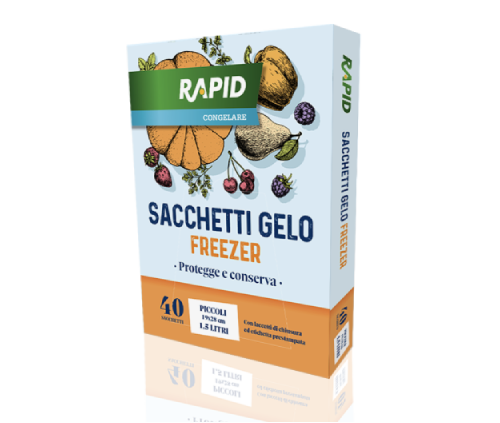 Safe storage • 40 19×28 cm small bags – 1.5 L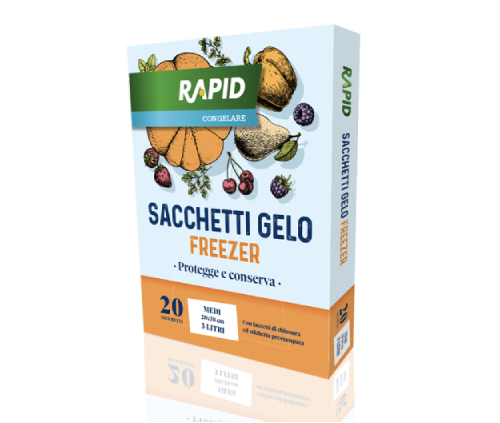 Safe storage • 40 28×38 cm medium bags – 3 L
Safe storage • 10 40×50 cm extra large bags – 11 L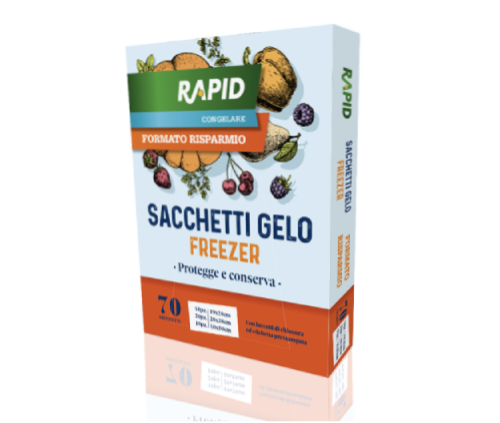 Safe storage • 70 extra large bags
Convenience pack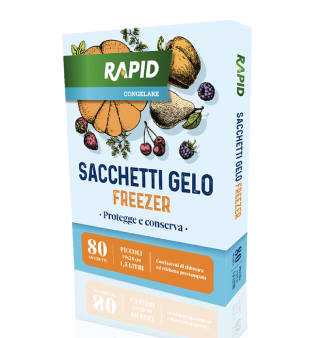 Safe storage • 80 19×28 cm small bags – 1,5 L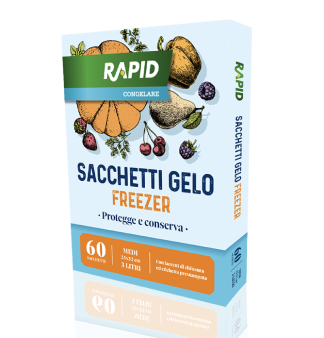 Safe storage • 60 23×32 cm medium bags – 3 L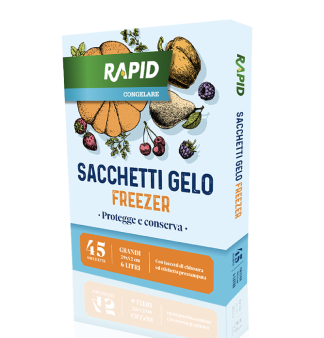 Safe storage • 45 92×42 cm extra large bags – 6 L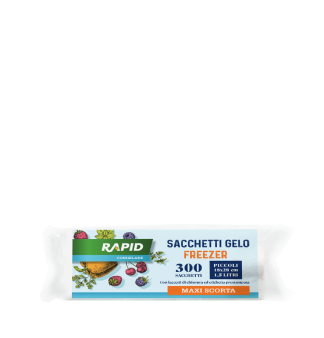 Convenience pack • 300 18×28 cm small bags – 1.5 L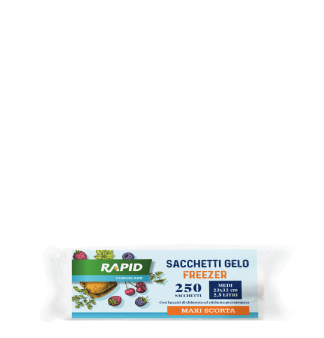 Convenience pack • 250 23×32 cm medium bags – 2,5 L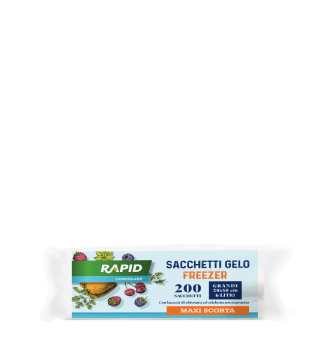 Convenience pack • 200 28×40 cm large bags – 6 L

Do not use in the oven.
Do not reuse or turn back after use.
Use with the printed side on the outside.
Keep out of the reach of children.
Do not use in contact with hot foods or containers.
Not suitable for use with foods with a high alcohol content.

Rapid S.p.A. | via Commercio 4
25011 Calcinato BS Italy
tel. +39 030 9985044 | rapid@rapid.it
Rapid S.p.A. | via Commercio 4
25011 Calcinato BS Italy
tel. +39 030 9985044 | rapid@rapid.it
A sole-shareholder company
Share capital € 520.000 paid.
VAT No./Tax Code 01551070988
Società Soggetta a gestione e coordinamento di Romagnasac dal 01/07/2023
Capitale Sociale € 520.000 i.v.
P.iva/Cod.Fisc. 01551070988